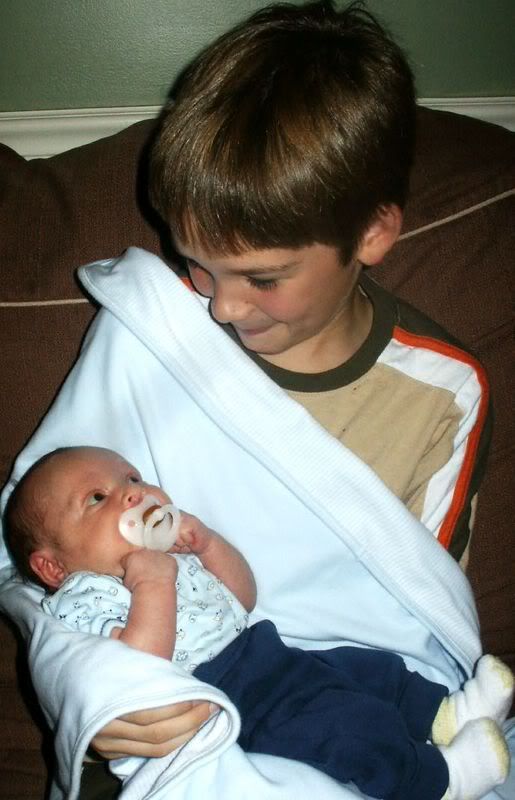 Kollin and baby Alex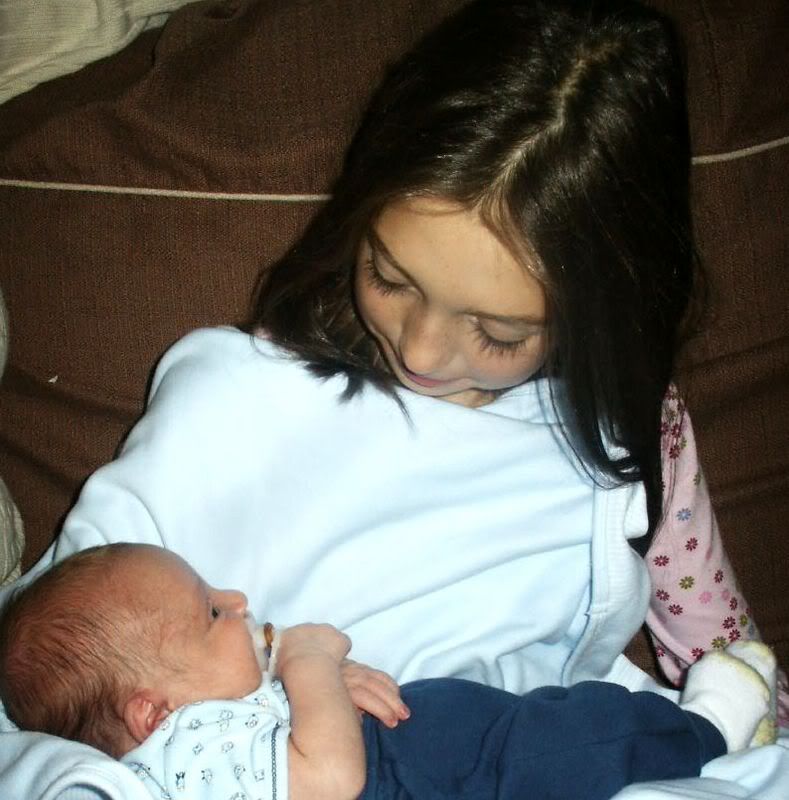 Karly and baby Alex
Oh my goodness this was almost a disaster! Karson wanted so bad to hold him, so we arranged it so that he could hold him with Kasey basically holding him. He was WAY too confident in himself. He wanted to carry him around.....told him no. He wanted to hold him up high...told him no. Then he just sat up straight, pulled his knees up underneath Alex and threw him up to Kasey. He was all done!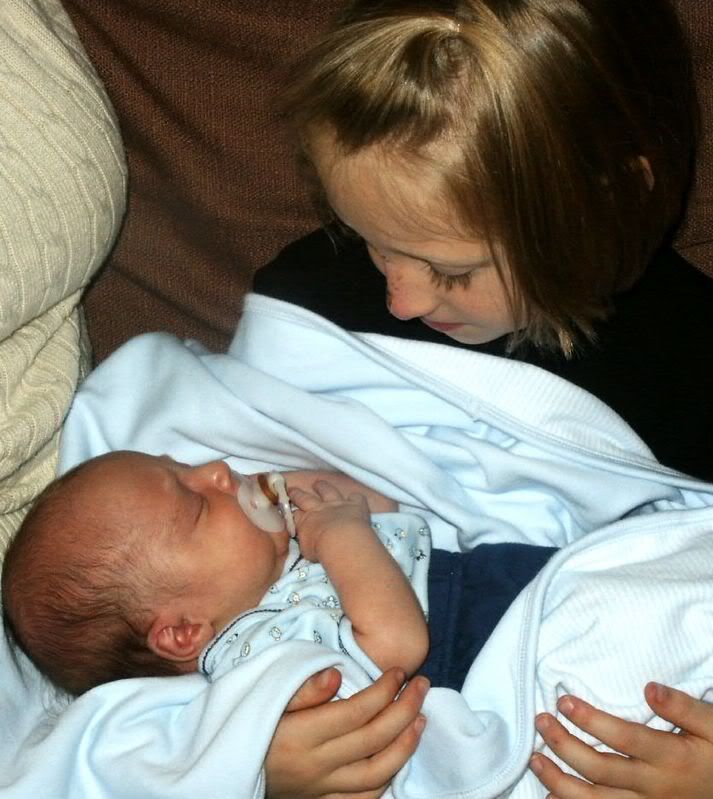 Karaline & Baby Alex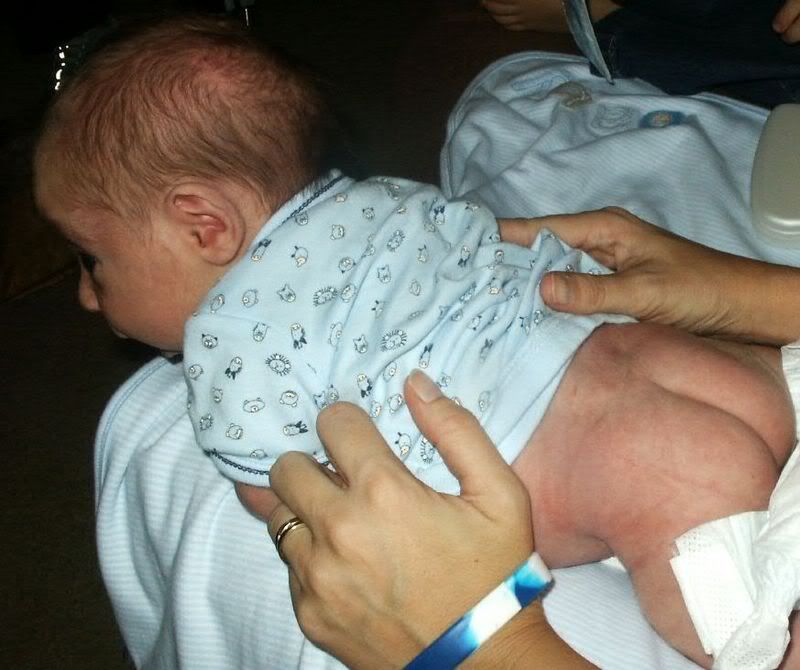 I love this picture...baby hineys are so cute, but when I rolled him over, he just held his head right up like a little turtle and was just looking around. He didn't mind one bit being on his tummy. I've never seen a 3 week old do so well with this!