On Saturday night we went to Karly's gymnastics meet. We were very proud of her. She did well. It was her first meet in her new leotard. Pictures from our last meet should be back soon and I'll post those.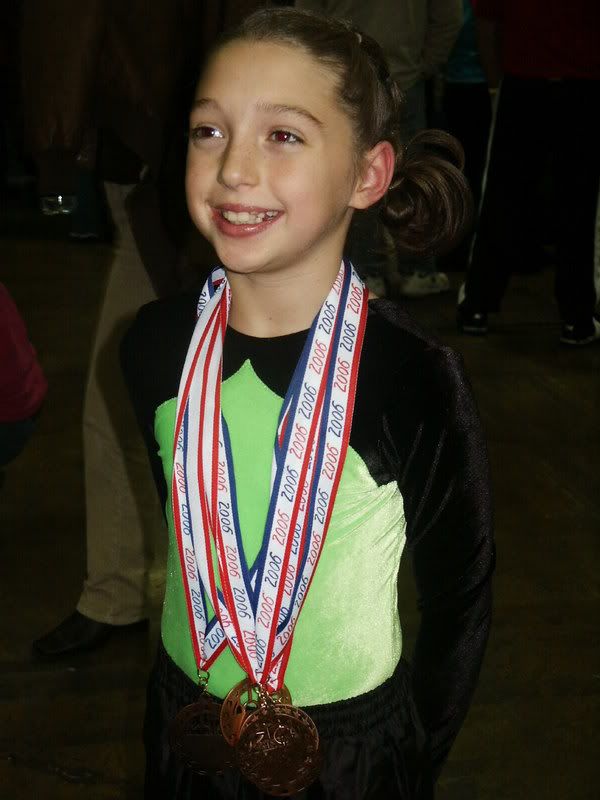 Then we went to a cool store on the way home and the kids had a blast. It was a really neat store. They loved the HUGE aquarium. I had to get pictures of my kids playing the shooting game because it is so out of character for them. None of them are gun fans! :)
TOTAL coincidence Kollin had on camo.
Here's my Karly with sparkles in her hair from her competition shooting a gun! ha ha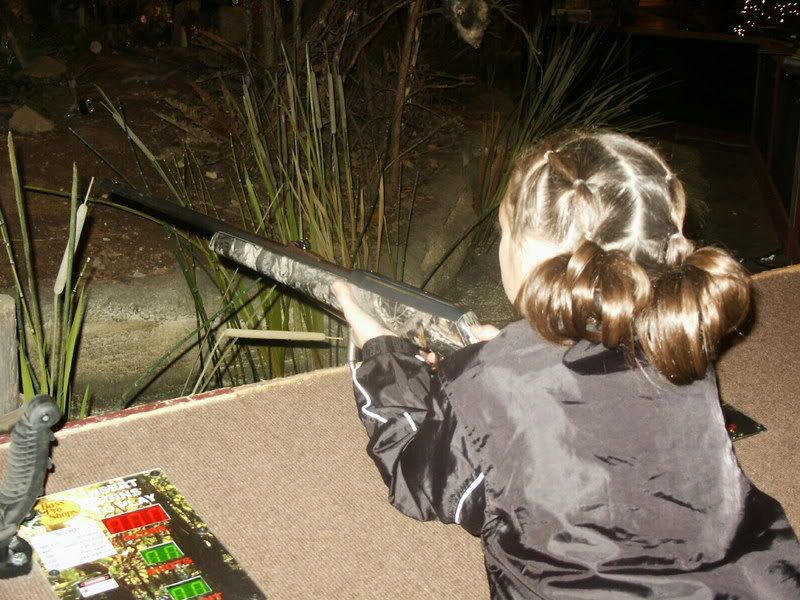 My sweet little nature girl, Bambi loving, soft spoken, animal rights activist! HA HA