The kids had the day off on Monday so my sisters and I took them to a super fun place nearby for the day. Kemry and Alex were done after a very short time...too much stimulation, not enough nappy time beforehand, etc. The big kids had a blast though.
I love that she took the time to turn and flash me a smile while she was dangling from the sky. lol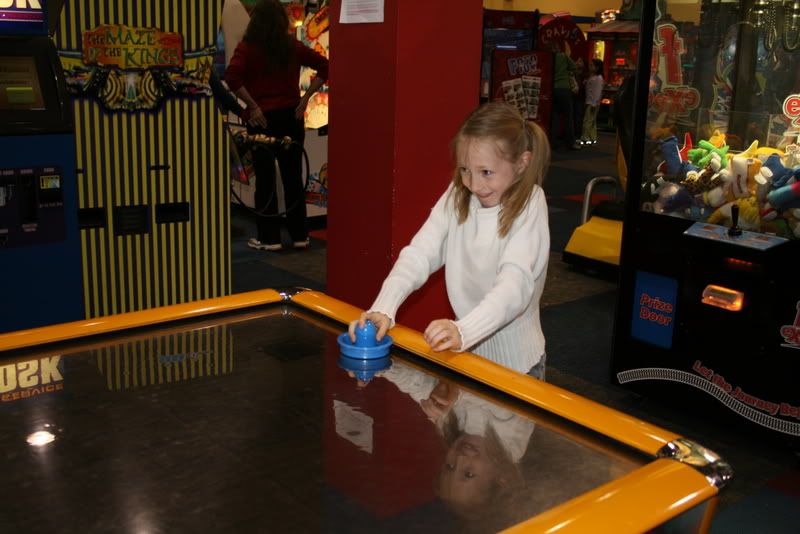 Karson just scored on her lol
I need one of these at home to get my frustrations out sometimes. :)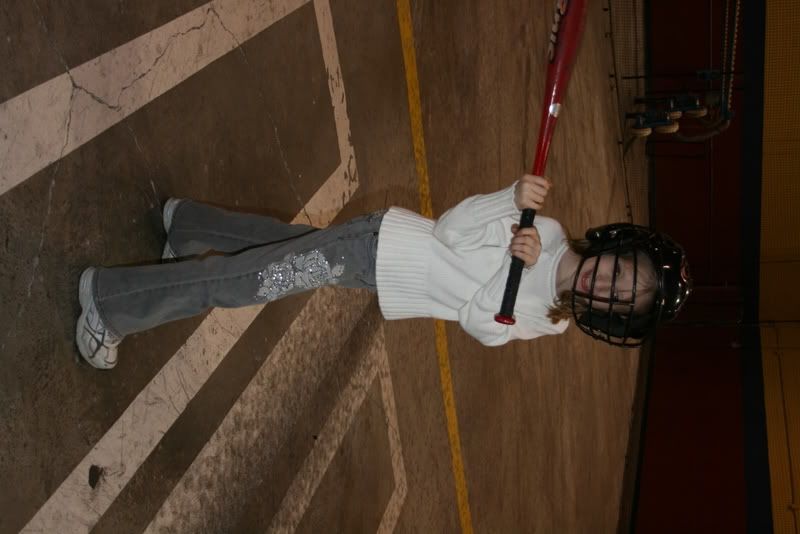 Miniature Alex. ;)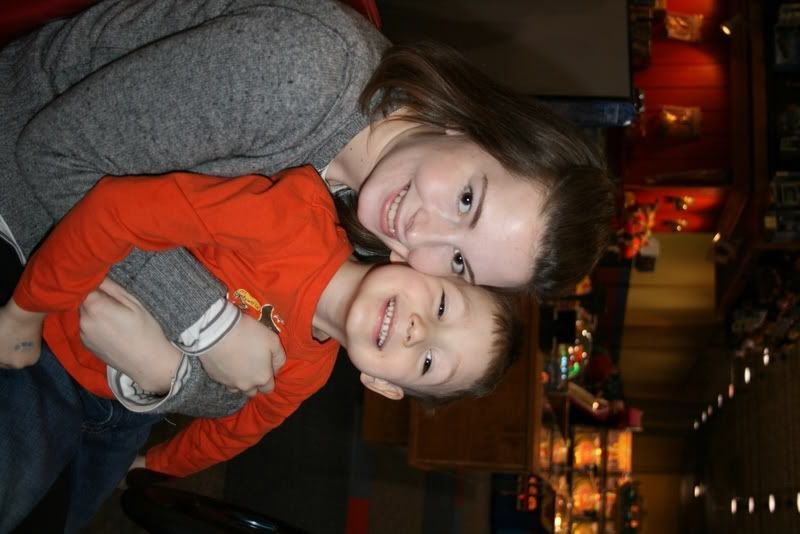 Kayla and Karson
Kemry is a slide master. She climbs it herself (no one is shocked there I'm sure) and just shoots down the slide without a fear about her.
Kollin and Karly playing the percussion game. Kollin killed her, but he plays percussion in the middle school band. :)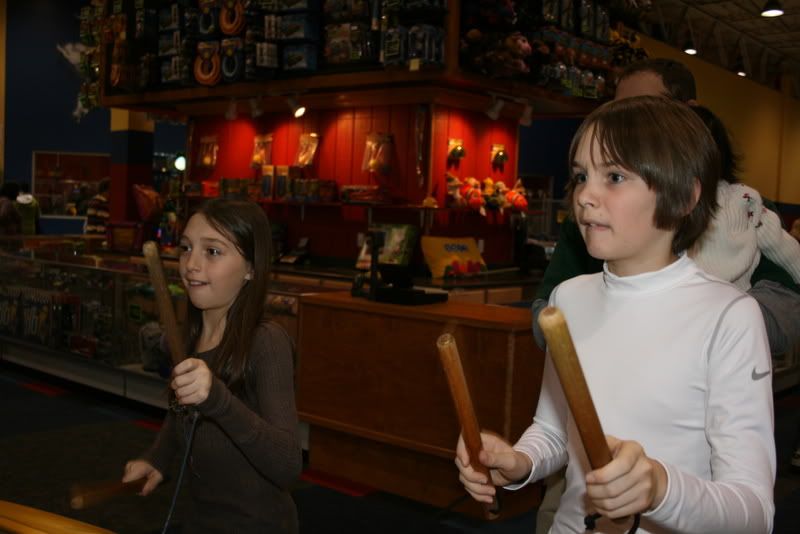 I think the trick must be the way you hold your mouth while you play and everyone knew this but me. :)
Karly showing her percussion face
Kollin showing his percussion face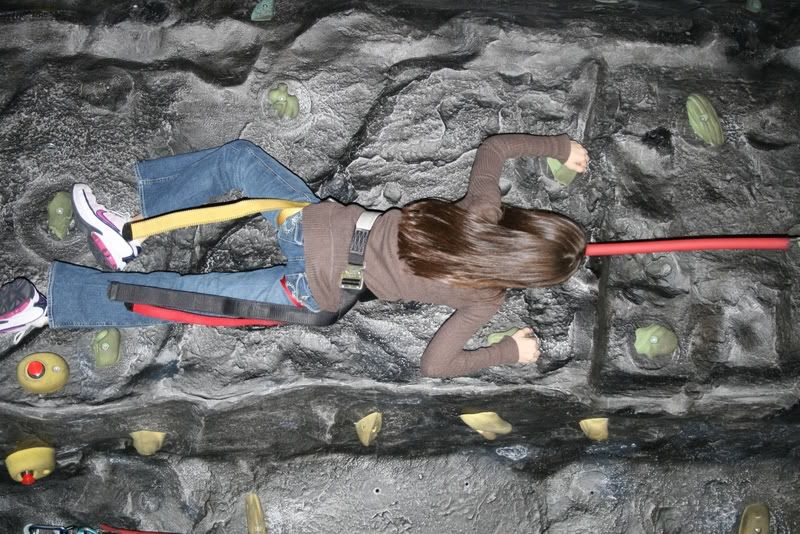 Karly got him back on the rock climbing wall though. She climbed it in 43 seconds!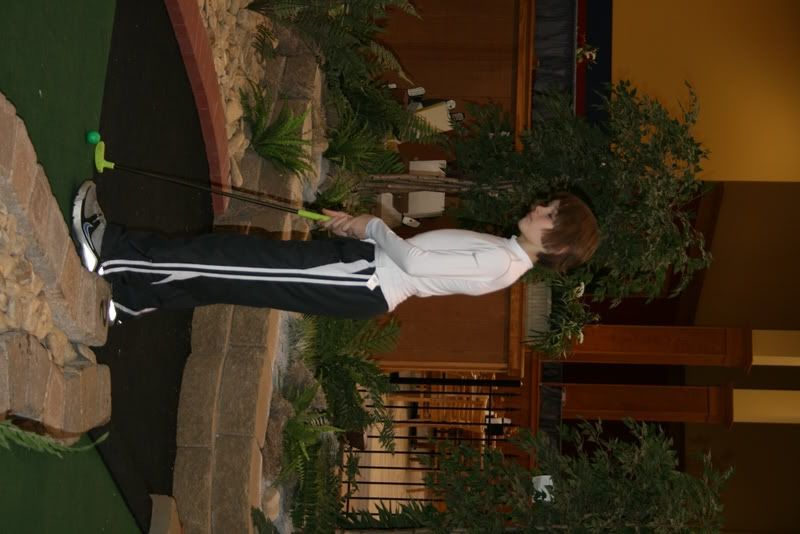 This is more Kollin's pace. :) ON the ground
The wee ones enjoyed the riding games
Isn't my nephew a doll?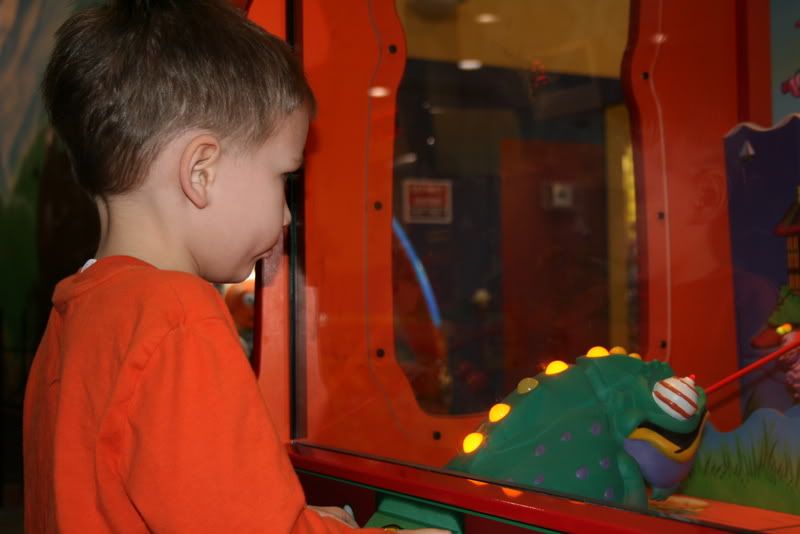 Karson is an arcade maniac
These are some pictures my camera took the night before of Alex.