We had the greatest weekend! It started off Saturday morning when I got brave and got all my hair cut off! It's super short now but I really love it! I'll love it even more once I figure out how to consistently get it to look like I want it to. lol Then we went to a Guat adoptions get together. It was so neat to see all the beautiful children (and one beautiful teenager) from Guatemala and other countries. Saturday night we went to my inlaws house to celebrate my BILs birthday and we had family in from Alabama to see.
Kemry at the Guat get together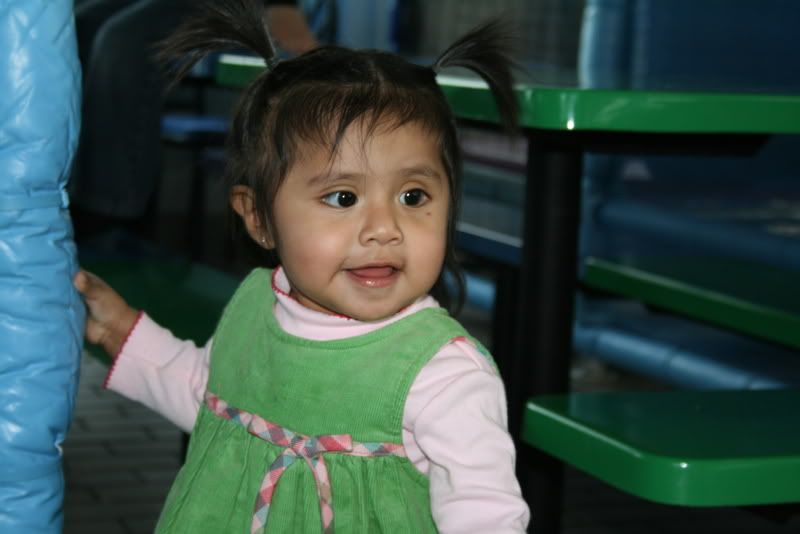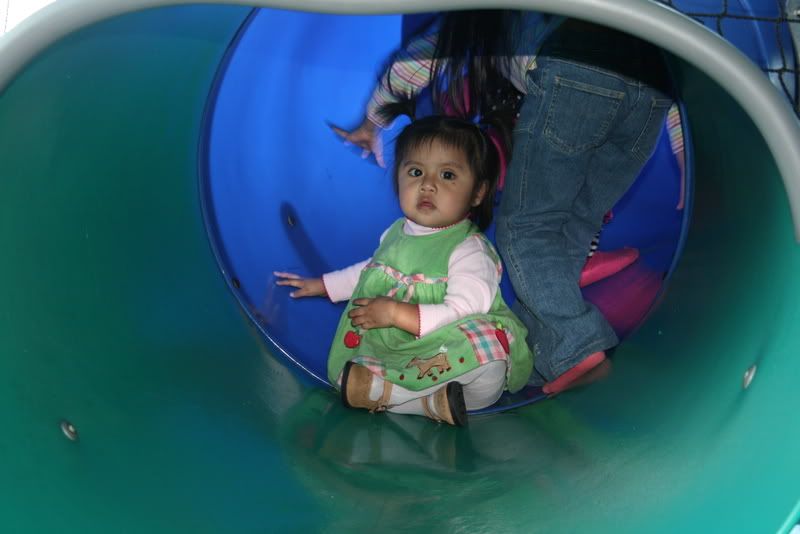 Of course my big girl wanted to climb UP the slide rather than come down
Kemry with a super CUTE friend
At my inlaws celebrating Logan's birthday. HAPPY BIRTHDAY LOGAN!
Aunt Jean giving Kemry loves (you can also barely see my hair in the background)
My kiddos driving Uncle Bob insane lol
Sunday was my

birthday

and I was treated like a queen all day. It was wonderful. The kids all made me super sweet things that made me cry, including breakfast in bed and John catered to my every whim all day. I even got a small NAP! My family all came over to party, the weather was gorgeous and we all played outside, and did I mention John catered to my every whim? ;)
Kemry and Alex loved the cupcakes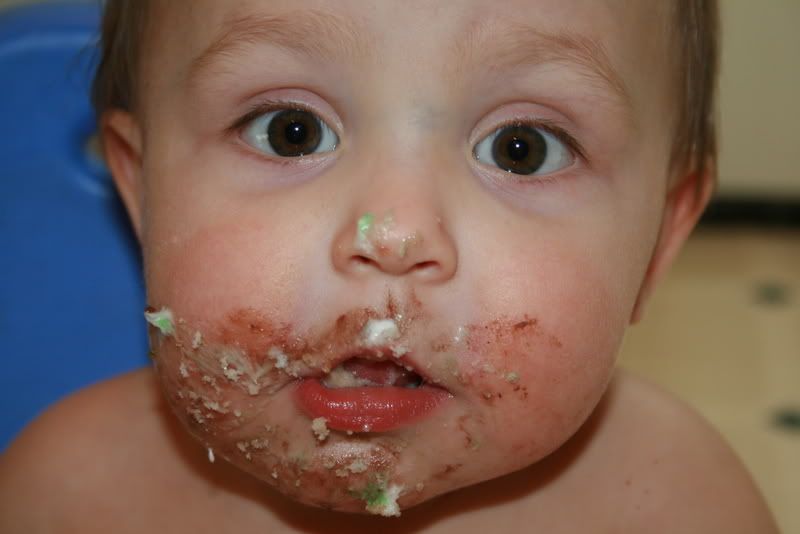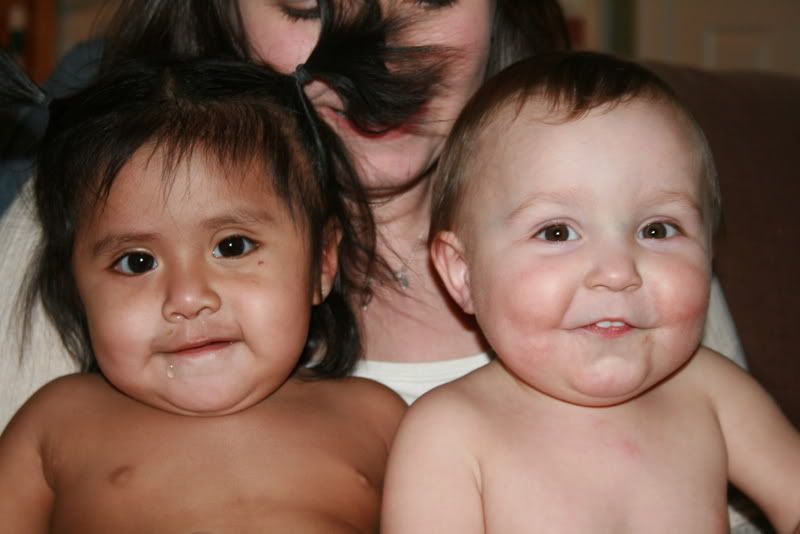 All cleaned up and cute as can be
One of the most fun things that happened this weekend (there were so many) was my blog got pimped! :) Jennisa from
Once Upon A Blog
gave me a blog makeover and I LOVE it! Check out her work....she has done so many fabulous blogs!
Today it's back to normal life and I miss my weekend. :) My house is a wreck and needs to be cleaned, John goes out of town this week, we have picture day at the schools, and I need to work on my diet. Being queen for a day was nice. LOL
OH I cannot forget the awesome surprise I got today! Tara
and
Ruthanne
sent these to me today for my birthday!!!!!!! Aren't they BEAUTIFUL!?!?!?!?! THANK YOU SO MUCH GIRLS!!!!!!!!!